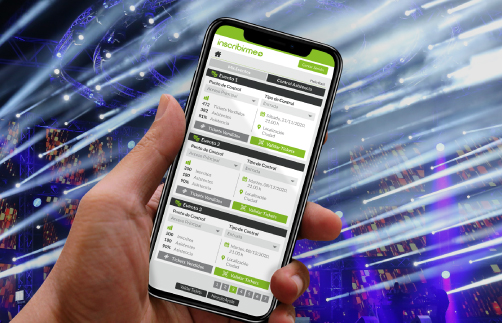 Features
Create the control points you want yourself
Assign permissions to people so they can use the app to control access
Validation of tickets by QR code
Free app on iOS and Android for validation of QR codes
Allows you to create all kinds of tickets, by days and time slots with maximum capacity
Automatic alert when the number of registrations or tickets is reaching the maximum capacity
Possibility of scanning both accesses and exits
Visualization of the capacity in real time through the control panel.
Do you need personalized and integrated access control on your website?
Write to us!
Registration Version

CREATE FREE ACCOUNT
Booking Version

CREATE FREE ACCOUNT